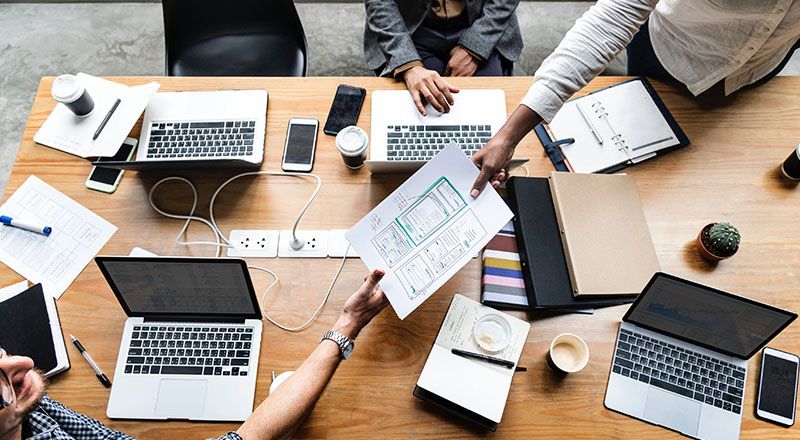 5 Things to know before doing business in Iran
1-    Government as the biggest play-maker
Iran's economic freedom score is 51.1, making its economy the 155th freest in the 2019 Index.
Its overall score has increased by 0.2 point, with higher scores for judicial effectiveness and investment freedom exceeding declines in labor freedom and business freedom. Iran is ranked 13th among 14 countries in the Middle East and North Africa region, and its overall score is below the regional and world averages.
U.S. decertification of the JCPOA nuclear deal in 2017 and reimposition of U.S. economic sanctions in 2018 caused inflation to soar and led to rapid currency depreciation. The sanctions will also hamper much-needed investment flows into the country. Powerful interest groups, mostly linked to the security and religious establishments, are opposed to the pursuit of economic liberalization and reengagement with the global economy. Given Iran's excessive reliance on the oil sector, sustainable economic growth will remain a long-term rather than short-term objective.
The government has confiscated property belonging to religious minorities. The judicial system is not independent; the supreme leader directly appoints the head of the judiciary, who in turn appoints senior judges. Corruption is pervasive, and the government applies criminal penalties for corruption subjectively, often pursuing religious minorities or political opposition. The government long ago abolished independent financial watchdogs.

2-    Every day changing procedures
A tight regulatory environment, exacerbated by excessive bureaucracy, continues to impede private investment and production. Labor regulations are restrictive, and the labor market remains stagnant. Iran's government has maintained economically deleterious price controls and applied subsidies since the early years of the Islamic Revolution, although fiscally ruinous fuel subsidies were cut at the end of 2017.

3-    Financial and banking parameters
The top personal income tax rate is 35 percent. The top corporate tax rate is 25 percent. All property transfers are subject to a standard tax. The overall tax burden equals 8.0 percent of total domestic income. Over the past three years, government spending has amounted to 18.5 percent of the country's output (GDP), and budget deficits have averaged 2.1 percent of GDP. Public debt is equivalent to 40.9 percent of GDP.

4-    Iranian consumers behaviors and cultures
Iran ranks among the largest 20 national economies in the world. Belying the country's economic clout, very little is known about the modern Iranian consumer; The country's rich cultural heritage, the tumultuous social changes experienced by its people, its geopolitical status and middle-income consumer ranking together make Iran a fascinating and most worthy locale for the study of globalization, culture, consumer dispositions, and consumption. Having 24 million young people aged 15-29 (32% of total population), Iran has a young demographic structure. Concerning this demographic structure, exact recognition of CDMS of Iranian young consumers is of great importance for salespeople. The analysis revealed the existence of important factors for decision-making style among young people of Iran: Brand Consciousness, Behavioral Perfectionist, Economic, Brand Loyal, Fashion Conscious, Confused, Economic-Hedonism, Attitudinal Perfectionist, Time-Energy Conserving, and Hate from Shopping, Variety Seeking and Undemanding. Further analysis showed that men and women are different only in Fashion Conscious. the general consumer decision-making characteristics of Iranian consumers were classified and some similarities and differences both in the factors and individual item loading found between the Iranian and other countries such as China, Germany, Korea, India, Malaysia, New Zealand and UK which should be concerned at any starting business in Iran.

5-    Power of fast growing Start-Ups
Investments in internet infrastructure under President Hassan Rouhani have served as an enabler to the burgeoning tech and startup sector. According to Iran's Ministry of Communications, there are over 47 million mobile internet users in Iran as of September 2017 accounting for a 60% internet penetration rate — a 2.5x growth from 10 years ago. High speed internet is becoming the status quo as 3G and 4G internet is widely available in all major Iranian cities. Growth of broadband for homes and businesses is also accelerating as over 10.5 million Iranians use ADSL or fiber optic services. With a highly educated population, of which 60% are under 35 years old; a talented pool of developers; and a unique consumer culture, tech products are quickly adopted by the masses. According to a 2015 study by the World Economic Forum, Iran is third in countries with the most engineering graduates at 233,695 degrees annually; 70% of those science and engineering graduates being women. Particularly the computer science (CS) engineers from Iran are world renowned given that a significant number of CS PhDs from Stanford are recruited from Iran's Sharif University of Technology. Lastly, Iran's consumer culture is quite sophisticated given social influencer commerce trends with tools like Instagram. According to a local Iranian Instagram star, the average influencer is paid 2,000 USD per product promoted. Developing a tech ecosystem in Iran is tough as hell given the political situation, international relations and lack of access to direct foreign investment. Despite it all, Iranians have built a foundation for startups with local venture capital firms pooling together local and foreign investments, and incubators and accelerators providing mentorship to scale startups. Startup Weekend hackathons, Startup Grind, local tech media publications like Techrasa, and fast growing, highly valued tech companies like Digikala have also drawn foreign attention toward Iran's startup community. Despite the unique challenges Iranian entrepreneurs face day to day, they have developed a resiliency to setbacks by hacking together solutions, realizing there is no impossible.